Guillain-Barré Syndrome: Understanding Mobility Challenges
November 1, 2023, by Luisana Hurtado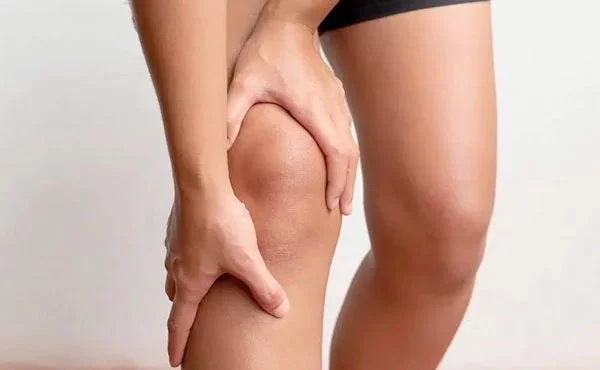 Guillain-Barré Syndrome (GBS) is a rare neurological disorder that affects the peripheral nervous system, causing rapid-onset muscle weakness and sometimes paralysis. Approximately 1 in 100,000 people are affected by GBS each year. Although most individuals with GBS eventually make a full recovery, the condition can have a significant impact on mobility during the acute phase and throughout the recovery process. This article will discuss the mobility issues associated with GBS and offer strategies for coping with these challenges to improve the quality of life for affected individuals.
Mobility Challenges in Guillain-Barré Syndrome
GBS can cause a range of mobility issues due to the progressive nature of the disorder. The main mobility challenges include:
Muscle weakness
GBS typically begins with muscle weakness in the lower extremities, which may progress to involve the upper extremities and facial muscles. This muscle weakness can make it difficult to walk, climb stairs, or perform other daily activities that require strength and coordination.
Balance problems
GBS can affect the nerves responsible for balance and coordination, making it difficult for individuals to maintain their balance while standing or walking. This can increase the risk of falls and injuries.
Paralysis
In severe cases, GBS can cause temporary or long-term paralysis, leading to an inability to move certain parts of the body. This can result in a loss of independence and the need for assistive devices or support from caregivers.
Fatigue
Individuals with GBS often experience fatigue as a result of muscle weakness and the body's efforts to combat the underlying immune response. This can further limit mobility and the ability to engage in daily activities.++
Strategies for Addressing Mobility Challenges in GBS
There are several strategies that individuals with GBS and their healthcare providers can implement to address mobility challenges:
Medical treatment
Prompt diagnosis and treatment of GBS are crucial to minimize nerve damage and improve recovery outcomes. Treatment options may include intravenous immunoglobulin (IVIG), plasma exchange (plasmapheresis), and supportive care to manage symptoms and complications.
Physical therapy
As soon as it is safe to do so, individuals with GBS should begin physical therapy to help regain strength, coordination, and balance. Physical therapy can involve a variety of exercises, stretches, and activities tailored to the individual's needs and progress.
Occupational therapy
Occupational therapists can help individuals with GBS adapt to their mobility limitations by teaching them new ways to perform daily tasks and recommending assistive devices or home modifications to improve safety and independence.
Assistive devices
Depending on the severity of the mobility limitations, individuals with GBS may benefit from using assistive devices such as canes, walkers, or wheelchairs. These devices can help provide stability, support, and independence during the recovery process.
Emotional support
Coping with the emotional impact of GBS is important for overall well-being and recovery. Support groups, therapy, and education can help individuals with GBS and their families better understand the condition, cope with challenges, and foster a sense of community.
Conclusion
Guillain-Barré Syndrome can significantly impact an individual's mobility and quality of life. However, with early diagnosis, appropriate treatment, and support from healthcare professionals and loved ones, most individuals with GBS can regain their mobility and independence. By implementing the strategies discussed above, individuals with GBS can overcome the mobility challenges they face and work towards a full recovery.