Help arrives where it is needed: Jefry´s Case
June 7 by Jorge Ramos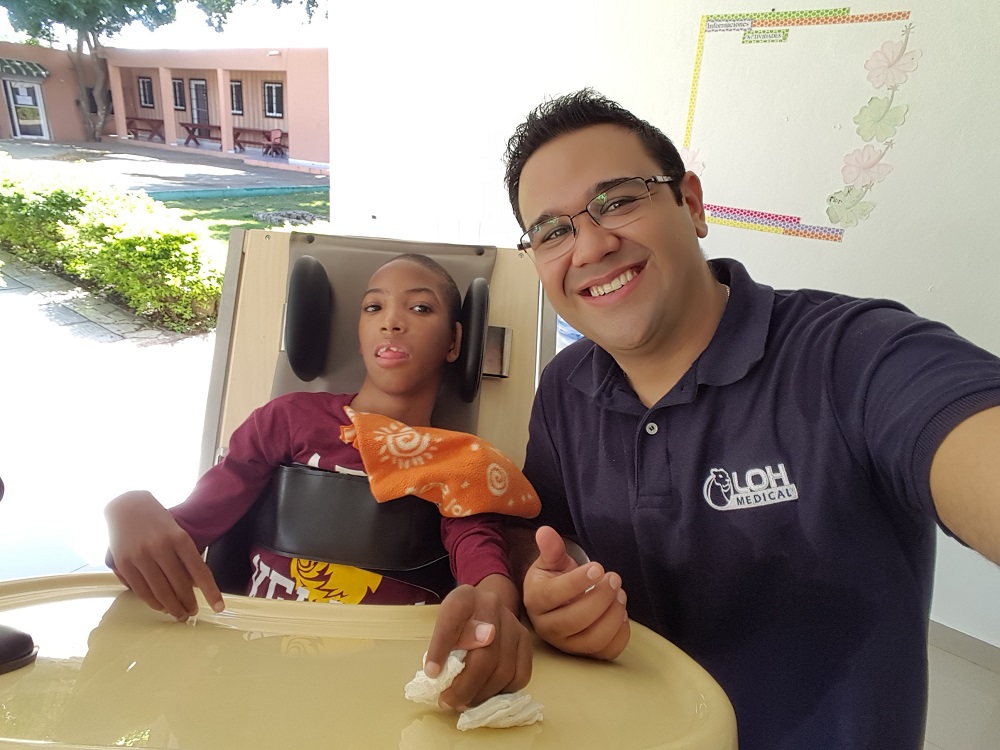 Jefry David, is a young Dominican who has been blessed with a new opportunity. Since he was a child, he was involved in adverse situations. With the help of many kind people, he managed to get ahead. He was diagnosed with Infantile Cerebral Palsy, secondary to Cerebral Hypoxia. Since he was a child, he has lived in the Children's Orphanage of Christ in La Romana, a city about 100 km from Santo Domingo. Thanks to the orphanage, Jefry has had the care and affection of all the people around him who have helped him with his therapies and education so that he can grow and develop as every child has the right.
Within the help that Jefry receives, he saw the need to have a wheelchair to be able to transport him to his classes and therapies, to feed himself, and for his daily use (basically for 6 to 8 hours per day). The chair was a great help, but little by little, Jefry grew, his needs changed and his sitting pattern now required new equipment.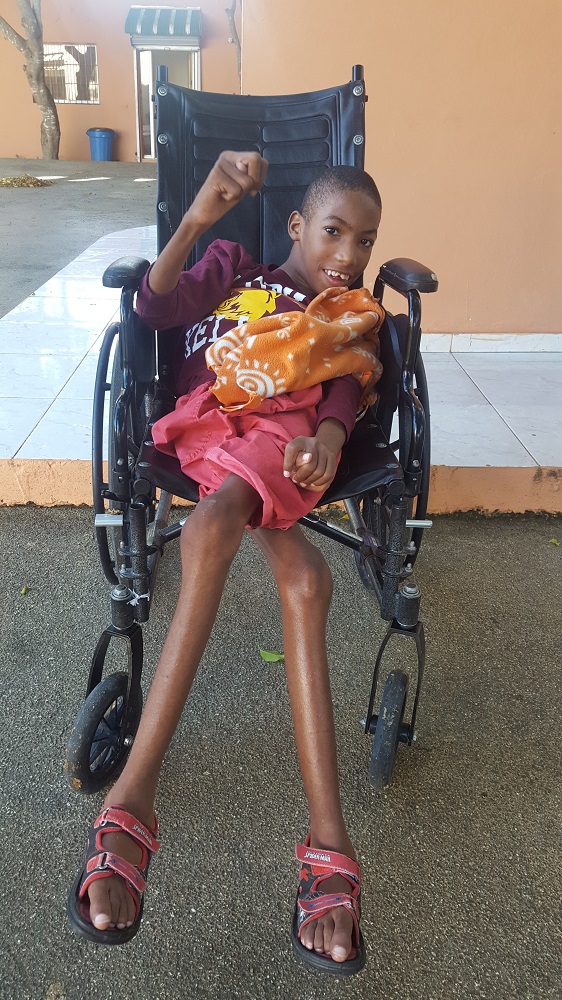 Jefry waiting for his new wheelchair.
We had the opportunity to have a video call with Jefry, the staff of the orphanage as well as his physiatrist in charge of giving the therapy to learn a little about his day-to-day and see how we could help. After the arduous task of measurements to determine the best equipment and its best design to fit Jefry, it was time to travel to deliver his new wheelchair along with something else.
When I arrived at the Orphanage, I had the opportunity to be face-to-face with Jefry who was sitting eagerly near the entrance of the orphanage, waiting, as he knew that we would arrive with his new chair that day. His smile said it all. He was so excited he woke up earlier than usual that day.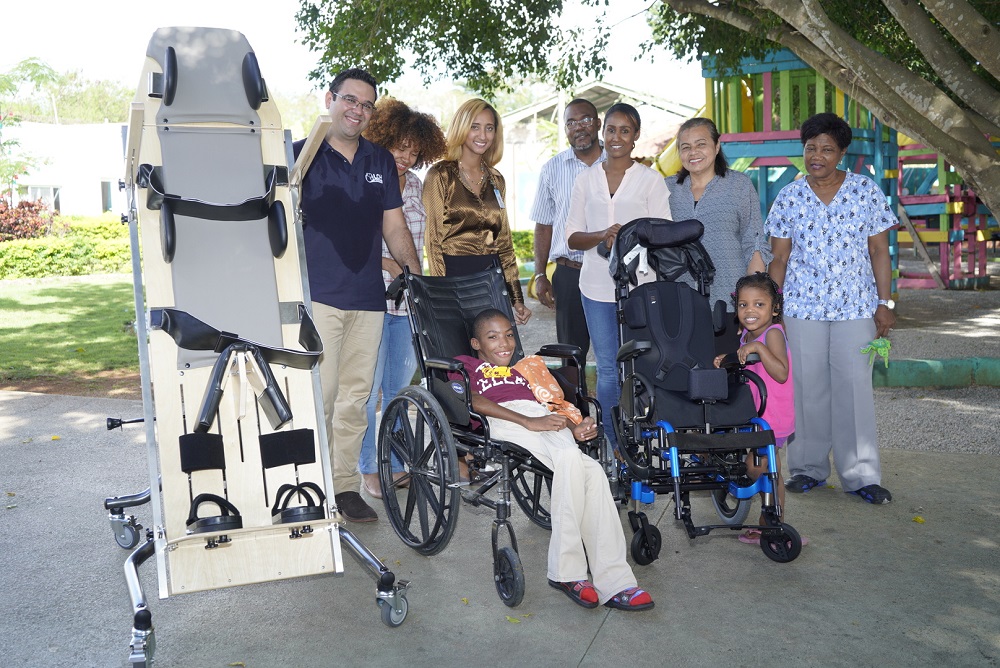 Jeffry next to the orphanage team and his new wheelchair and supine stander.
I started assembling the chair and his additional gift so that everything was ready. The moment arrived. We placed everything so that on arrival he could see his new chair and his new supine stander. His reaction was indescribable. He smiled, he shouted, he moved his arms and legs showing his emotion and joy. He could not wait to be seated in his new chair and to be able to use it to go to school, to go to his therapy, and visit the city park.
After making all the necessary adjustments in the chair, we were ready to try it. Jefry was sitting completely different and his happy face said it all. He didn't want to get off of it. Then it was time to test the supine stander. At the beginning there was a bit of fear because standing is something Jefry had never practiced before. With this equipment, he can do it and it will help him to improve many aspects such as his muscular strength as well as improve the mineralization of his bones. Little by little we were to get him to see that he was not going to fall and that it was something fun. Soon he wanted to return to his chair, but it is a tool that he will gradually use more frequently.
It was a long day, but very rewarding for everyone, especially Jefry. Now he has a new opportunity to face life and his condition in another way. His current condition improved and he is also expected to improve more with the equipment for his therapy.
The best gratitude comes in the form of a smile. In this way we help Jefry and I hope we can continue doing it with more children in Latin America.