Reference photos. They may contain variations depending on the type of product and personalization made.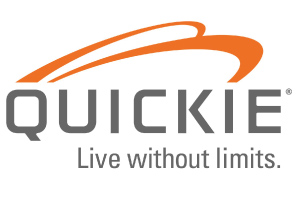 Xenon2
The lightest folding wheelchair in its class.

The genius behind the Xenon's ultra lightweight folding frame is 7000 series aerospace aluminum. ShapeLoc Technology increases the frame's strength, allows for thinner tube walls, and decreases the overall weight. It's been cleverly designed to create the kind of minimalistic style that you'd expect from a rigid, active wheelchair.
Features

Specifications

Downloads
Description
The Xenon² Series - Available in 3 Models
The Xenon2 FF delivers an incredibly strong folding wheelchair frame that weighs as little as 19.4 lbs. The Xenon2 Hybrid has all the benefits of a lightweight wheelchair with no compromises in terms of rigidity. The Xenon2 Hybrid wheelchair is easy to fold, lift, and transport.
Peerless Folding Performance
At the core of the Xenon2 is a unique cross-brace that fits so neatly under the seat it's barely noticeable - giving a very minimalistic, open-frame feel that you'd usually associate with a rigid wheelchair.
Options and Features
Get the options and features you want on your Xenon2: Surge LT handrims, Angle Adjustable Back, Desk Sideguard, and more.
Style in Motion
Personalize your Xenon2 and stand out from the crowd with a versatile palette of 30 frame colors. There's also seven distinctive anodized colors to choose from for the caster fork and wheel. You can even accentuate your color scheme further by matching or contrasting the trim color of the EXO backrest upholstery.
Specifications
Back Height
9.8" to 18.7" (25 to 47.5 cm)
Anti-Tips
Anti-Tip Swing-Away
Rear Anti-tips
Tip Assist
Armrests
Desk Sideguard Flip Up Fixed
Desk Sideguard Flip Up Height Adj
Padded Swing-Away Fixed
Padded Swing-Away Height Adj
Single Post Height Adjustable Removable
Axle
Quad Quick Release
Quick Release Steel
Back Upholstery
J3 JAY Back
Standard EXO
Tension Adjustable EXO
Tension Adjustable EXO Pro 3DX
Caster Wheels
3" Micro
4" Low Profile Polyurethane
4" Micro Lighted
4" x 1" Aluminum Polyurethane
4" x 1.25" Semi Pneumatic
4" x 1.5" Aluminum Soft Roll
5" Low Profile Polyurethane
5" Micro Lighted
5" Soft Roll (Grey)
5" x 1" Aluminum Polyurethane
5" x 1.5" Aluminum Soft Roll
5" x 1.5" Semi-Pneumatic
6" Pneumatic
6" Polyurethane
6" x 1.5" Aluminum Soft Roll
6" x 1.5" Semi Pneumatic
Footplates
Aluminum Angle Adj (divided)
Composites (divided)
Composites Angle Adj (divided)
Multi-Angle Adj (Zfinity)
Platform Aluminum
Platform Carbon Fiber
Platform Composite
Ultra Lite Platform
Frame Material
Aluminum
Frame Style
Folding
Handrims
Aluminum Anodized
Aluminum Powder Coated Colored
Natural Fit - No Thumb Grip
Natural Fit - Standard Grip
Natural Fit - Super Grip
Natural Fit LT - No Thumb Grip
Natural Fit LT - Standard Grip
Natural Fit LT - Super Grip
Plastic Coated
Q-Grip Neoprene Coated
Spinergy Flex Rim
The Surge - Oval w/ Gription Strip
The Surge LT - Oval w/ Gription Strip
Seat Depths
FF 13.5" to 19.5" (34.3 to 50 cm)
Hybrid: 13.5" to 19.5" (34.3 to 50 cm)
Swing-Away: 13.5" to 19.5" (34.3 to 50 c
Seat Widths
FF 12,5" -18" (32 To 46 CM)
Hybrid 12,5" - 19,5" (32 To 50 CM)
Swing-Away 12,5" - 19,5" (32 To 50 CM)
User Weight Capacity
FF 240 lbs
Hybrid 300 lbs
Swing-Away 265 lbs
Accessories
Black Spoke Guard
Caddy
Clear Spoke Guard
Crutch Holder
Extra Leg Strap Black
Gel Cover Hanger/Frame
Gel Swing-Away Pad
Lower Extremity Swing-Away Support
Mobile Phone Pocket
Quickie Backpack
Seat Pouch
Tool Kit
Zippie Backpack
Arm Pads
Desk Length
Average Shipping Weight
50 lbs.
Backrest Type
Angle Adjustable Back (75° - 103°)
Fixed
Fixed Fold Down (to the front)
HCPCS Code
K0005
Positioning Belts
Universal 1.5" Auto Buckle Belt
Shipping Dimensions
31" L x 24" H x 24" W
Wheel Locks
6" Extension Handle Pair
Compact
Direct Mount
Ergo Scissor
High Mount Pull
High Mount Push
Angle Adjustable Backrest
Fore (-) 15° to Aft (+) 13°
Anodized Color Options
Black
Blue
Gold
Lime Green
Purple
Red
Ti Grey
Axle Plate
Adjustable COG
Back Post Options
Fold Down Push Handles
Height Adjustable Push Handles
Push Handle Ergo Grip Long
Backrest Options
Stabilizer Bar
Stabilizer Bar Swing-Away
Camber
0° / 2° / 4°
Caster Options
Frog Legs
Multi-Position
Single Sided
Footplate Options
Gel Hanger Cover
Heel Loops
Leg Strap
Platform Swing-Away Mechanism
Position Plates
Frame Angle
80°, 88°
Frame Color Options
Aztec Gold
Bead Blast
Black
Black Cherry
Black Opal
Blue Opal
Candy Blue
Candy Purple
Candy Red
Electric Blue
Evergreen
Glossy White
Glow
Green Apple
Hot Sparkle Pink
Matte Black
Matte Black Cherry
Matte Electric Blue
Matte Evergreen
Matte Purple
Mauve Pink
Rootbeer
Sparkle Silver
Sunrise Orange
Titanium Color Paint
Yellow
Frame Inset
0 or 1 cm
Frame Type
Fixed Front
Hybrid
Swing-Away
Front Seat-to-Floor Height
FF 17" to 21.5" (43 to 55 cm)
Hybrid: 17" to 21.5" (43 to 55 cm)
Swing-Away: 17" to 22" (43 to 56 cm)
Grade Aid
N/A
Hangers
70°, 80°, ELR
Military Service Patches
Air Force
Army
Coast Guard
Marines
Navy
Purple Heart
Power Assist
N/A
Rear Seat-to-Floor Height
FF 14.5" to 19.5" (37 to 50 cm)
Hybrid: 14.5" to 19.5" (37 to 50 cm)
Swing-Away: 14.5" to 19.5" (37 to 50 cm)
Rear Wheel Tire
Full Poly
High-Pressure Clincher Black
Knobby V-TRAK
Mountain Tire
Pneumatic
Pneumatic with Airless Insert
Schwalbe® Down Town Two Grip
Schwalbe® Marathon Plus Evolution
Schwalbe® Right Run
Schwalbe® Speed Run
SHOX Performance Poly
Rear Wheel Type
24" Drum Brake Wheel - 36 Spokes
24" Lite Spoke Wheel
24" Mag Wheel 5-Spoke
24" Mountain
24" Proton Wheel
24" Spinergy LX Black
24" Spinergy SPOX Black
24" Ultra Lightweight Spoke Wheel
25" Lite Spoke Wheel
25" Proton Wheel
25" Spinergy LX Black
25" Spinergy SPOX Black
25" Ultra Lightweight Spoke Wheel
Seating
2" Cushion
JAY Cushions
Tension Adj Seat Sling 1 Utility Bag
Tension Adj Seat Sling No Pocket
Side Guard Options
Aluminum with Fender
Frame color match for Aluminum
Side Guards
Aluminum
Aluminum with Fender
Carbon Fiber
Carbon Fiber with Fender
Plastic - Low
Plastic - Standard
Suspension
Frog Legs Caster Suspension
Tray Tables
Large
Medium
Small
X-Large
Weight
FF 19.4 lbs
Hybrid 20.9 lbs
Swing-Away 22.7 lbs
Modelo
EIX2
Lower Leg Setting
8.6" to 17.7" (22 to 45 cm)
Center of Gravity (COG) 
0.5" to 4.0" (1 to 10 cm)
Brand
Quickie
X
Measures
Wheelchairs
A) Deep
B) Back height
C) Width