Reference photos. They may contain variations depending on the type of product and personalization made.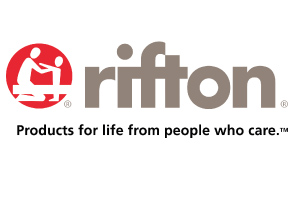 Dynamic Pacer Gait Trainer
Walking is a complex function. When we talk about dynamic gait training we refer to the often unobserved but significant shifts of body and weight that occur in typical gait patterns. In the therapy community there is a growing consensus that a well-positioned pelvis in combination with dynamic movement is critical to successful gait training. A specialized gait trainer, like the Rifton Dynamic Pacer, helps achieve this proper positioning and provides the dynamic weight bearing and weight shifting needed for a more natural gait pattern and easier stepping.


Features

Specifications

Downloads
Description
Dynamic movement
Walking is dynamic. As we take steps to move through space we make subtle but significant shifts of the body both vertically and laterally. When providing gait training it's important to accommodate this dynamic movement rather than restrict it.
Choice of two uppers
Dynamic upper frame A sophisticated, compact mechanism allows this upper frame to shift 2" vertically and horizontally, providing dynamic body support. These powerful features enable the vertical and lateral movements that occur naturally as we shift weight from one leg to the other. If your client doesn't need this movement, vertical and lateral dynamic functions can be locked out independently.
Easy height adjustment
Both our upper frames feature a single telescoping column with a gas spring to make height adjustments easy.
Versatile in every setting – a system built on three bases
Indoors: Better than ever. Our standard base, with improved casters and features, provides exceptional functionality and support. It is designed to be used on smooth surfaces.
Quick and easy positioning
The Multi-position saddle (MPS) is the ultimate positioning accessory for easy transfers and gait training. The MPS hip corral quickly provides the pelvic stability needed for upper and lower body mobility. Additionally, the MPS has five adjustments for quick and easy pelvic positioning.
Smoother transfers
The MPS makes transfers, especially for heavy clients, so much easier (and safer). By placing the upper frame and MPS in their lowest positions you can ease your seated clients onto the saddle.
A measurable improvement
No more counting tiles! Now available on every Pacer base as an option, Rifton's new odometer makes it easy to record client progress in any setting, in either feet or meters.
Infinite control for effective movement
The Pacer casters' five functions let you fine tune the Pacer's movement as your clients gain control. Variable drag: Made with the same material used in automotive brakes, our variable drag feature gives you greater control with the simple twist of a dial.
Old Pacer prompts attach on new frame
Prompts and supports – such as the new arm supports and old chest support – attach anywhere along the Pacer frame's top bars.
Easily transportable
Our detachable upper frame makes it easy to stow and transport the Pacer. Separable components allow you to bring the right base for each client and every setting.
Colors
Makers of high-quality bicycles believe in the long-term benefits of baked-on powder coating because it is formulated to stand up to wind and weather. So do we. Our Pacer gait trainer is available in your choice of 5 colors.
Specifications
Maximum working load
150 lbs (68 kg)
200 lbs (90.7 kg)
250 lbs (113.4 kg)
Frame Color Options
Green Apple
Base height
21" - 28.5" (53.3 cm - 72.4 cm)
Standard & utility bases: 14.5" (36.8 cm)
Standard & utility bases: 16" (40.6 cm)
Standard base: 18.5" (47 cm)
Treadmill/stability bases:
Treadmill/stability bases: 22.5" (57.2 cm)
Dynamic upper movement
Vertical: 3" (7.6 cm) - Horizontal: 2"
Vertical: 3" (7.6 cm) -Horizontal: 2" (5
Elbow height
24" - 35" (61 cm - 88.9 cm)
32" - 47" (81.3 cm - 119.4 cm)
34" - 49" (86.4 cm - 124.5 cm)
Floor to top of arm prompt
24" - 35" (61 cm - 88.9 cm)
32" - 47" (81.3 cm - 119.4 cm)
34" - 49" (86.4 cm - 124.5 cm)
Frame height
(73.7 cm - 118.1 cm)
(73.7 cm - 99.1 cm)
21.5" - 27" (54.6 cm - 68.6 cm)
23.5" - 36.5" (59.7 cm - 92.7 cm)
Standard & utility bases:
Standard & utility bases: 29" - 39"
Standard base: 31" - 41" (78.7 cm - 104.
Treadmill/stability bases:
Treadmill/stability bases: 29" - 46.5"
Frame weight
27.5 lbs (12.5 kg)
28 lbs (12.7 kg)
Dynamic upper: 11.5 lbs (5.2 kg)
Dynamic upper: 13.5 lbs (6.1 kg)
Dynamic upper: 15 lbs (6.8 kg)
Narrow treadmill/stability base
Narrow treadmill/stability base:
Standard base: 15 lbs (6.8 kg)
Standard base: 15.5 lbs (7 kg)
Standard base: 22.5 lbs (10.2 kg)
Standard upper: 11 lbs (5 kg)
Standard upper: 7.5 lbs (3.4 kg)
Standard upper: 9.5 lbs (4.3 kg)
Utility base: 18.5 lbs (8.4 kg)
Utility base: 19.25 lbs (8.7 kg)
Wide treadmill/stability base:
Wide treadmill/stability base: 28 lbs (12.7 kg)
Maximum treadmill height
N/A
Treadmill/stability bases: 11" (27.9 cm)
Maximum treadmill width
N/A
Narrow treadmill/stability base: 29" (73.7 cm
Wide treadmill/stability base: 34" (86.4 cm)
Overall Length
Standard base: 30" (76.2 cm)
Standard base: 36" (91.4 cm)
Standard base: 39.75" (101 cm)
Treadmill/stability bases: 41" (104.1 cm)
Utility base: 36" (91.4 cm)
Utility base: 40.5" (102.9 cm)
Overall width
Narrow treadmill/stability base: 35" (88.9 cm
Standard base: 26" (66 cm)
Standard base: 28" (71.1 cm)
Standard base: 31.5" (80 cm)
Utility base: 30" (76.2 cm)
Utility base: 32" (81.3 cm)
Wide treadmill/stability base: 40" (101.6 cm)
Size
Large
Medium
XL
Brand
Rifton
X
Measures
Wheelchairs
A) Deep
B) Back height
C) Width